New garden rose "Our last summer" wins gold at international fair.
Among more than 120 plant varieties "Our last summer" won gold at the recently held international plant fair, Plantarium in the Netherlands. The news was judged by an international professional jury and "Our last summer" received great credit for the stunning flowering and wonderful fragrance.
"Our last summer" was baptized by the famous Danish actress Ghita Noerby this summer and is part of the brand new garden rose series Plant'n'Relax. The gold medal will give the rose an international breakthrough, and producers from around the world have shown great interest for the rose, particularly from the U.S., Japan and Australia. There have already been signed contracts with producers in Denmark and Holland, and "Our last summer" will be available in garden centers across Europe from spring 2014.
Facts:
"Our last summer" is a climbing rose with beautiful strong scented flowers up to 12 cm.
The rose grows up to 2 meters in height and blooms from spring to frost begin.
Baptized by a famous Danish actress this summer at the largest rose show in Denmark.
"Our last summer" is developed by rose breeder Rosa Eskelund, which also developed the
HRH Crown Princess Mary rose "Princess of Infinity", which also won a bronze medal at the same show.
The name "Our last summer" is inspired by a song title from ABBA, and refers to the wonderful summer memories. All garden roses in the brand new series Plant'n'Relax is named with inspiration from the world of music.
The Plant'n'Relax series consists of healthy garden roses that focuses on the modern consumer who simply wants to plant and relax.
Further information can be obtained from Rosa Eskelund on tel: +45 51 57 19 90 or email: re@rosa.dk www.roses-forever.com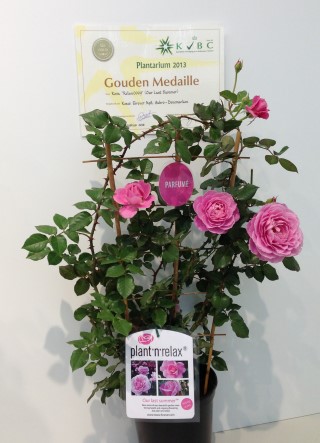 Gold medal for the beautiful garden rose "Our last summer" at the Plantarium fair in the Netherlands.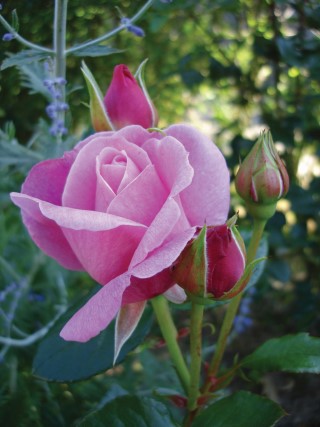 "Our last summer" is a climbing rose with a wonderful fragrance.