Roses Forever ApS had a contest at this year's Rosen Festival in Bogense. The contest was available in the free garden rose catalogue provided by Roses Forever at the festival. All you had to do to participate in the contest was to send an SMS to the number stated with your name.
The winner is: Britta Poulsen from Give
Britta chose the lovely Elin's Rose as her prize.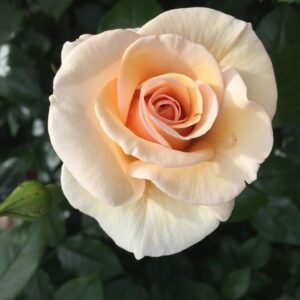 Elin's Rose is a lovely floribunda rose which will be 60-100 cm high. It is a vigorously growing, lightly scented, and healthy floribunda. It has glossy foliage.
In autumn it gets beautiful red rose hips that can be enjoyed throughout the winter.
Elin's Rose is named after the Danish actress Elin Reimer. Elin herself has chosen the rose and it was named by the popular Danish hitlist singer Richard Ravnvald on June 1st 2019.